Please remember site rent must be paid in full by 1st April 2017
You've got it all at this glorious country holiday park. Set in a quiet spot near the beautiful Kent coast, it's the perfect base for exploring the region's attractions. From the golden sands at the seaside resort of Dymchurch and other local attractions like the funfair & Port Lympne Zoo.
And, of course, a visit to Samphire Hoe which has wonderful views of the White Cliffs of Dover and only a 20 minute drive away.
———————————————————————————————————
We have a selection of caravans for sale, all on a first come first served basis. Please look under caravans for sale for more details.
——————————————————————————————————————————————-
SITE
CHARGES FOR 2017 –
£1992.00 per caravan
CHEQUES
PLEASE NOTE BANKS WILL NO LONGER ACCEPT ALTERED CHEQUES.
IF YOU MAKE A MISTAKE ON A CHEQUE YOU MUST VOID THAT CHEQUE
AND WRITE A NEW ONE OR IT WILL BE RETURNED.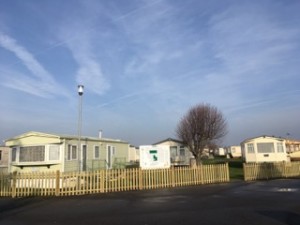 Welcome to a new season – let's hope it is a warm one!
PLEASE NOTE;
ELECTRICITY BILLS – METERS WILL BE READ AND BILLS ISSUED DURING
THE LAST WEEK OF THE SEASON.
ALL ELECRTICITY BILLS MUST BE PAID FOR BY 1st DECEMBER 2017.
INTEREST OF £10 PER MONTH WILL BE ADDED TO ANY UNPAID BILLS.

ALSO PLEASE BE AWARE THAT  YOU MUST TURN OFF YOUR WATER IF LEAVING
THE CARAVAN UNATTENDED.
PLEASE SEE CARAVANS FOR SALE PAGE FOR OUR LATEST AVAILABLE RANGE